Breevast proudly announces its ambitious project 'Park Meadows': two iconic towers that define luxury living in Amsterdam-Zuid. The eastern tower, with 19 floors, offers high-quality rental apartments. The western tower, with 17 floors, offers a variety of luxury apartments for sale. Both towers, each with their own character, beautify the Amsterdam skyline. The towers will be connected by a glass corridor housing two restaurants, a wellness center, and inviting work and meeting spaces. In total, Amsterdam-Zuid will be enriched with 213 apartments adjacent to Beatrixpark through this development.
Seamless fusion of urban energy and nature
Park Meadows is beautifully situated in Amsterdam-Zuid, next to the heart of Amsterdam's business district, the Zuidas, and adjacent to the green Beatrixpark. Henk Brouwer, CEO of Breevast, explains, "With Park Meadows, we establish a connection between Amsterdam-Zuid, the vibrant business district, and the calm character of Beatrixpark. Spaces within the building, such as the gastronomic restaurant and the modern lounge, embody urban energy, while the swimming pool, wellness center, and wooded surroundings bring the park's atmosphere indoors." Henk Brouwer adds, "The design of the towers comes from the internationally renowned architect Ben van Berkel, founder of the Dutch UNStudio. We are very pleased with this collaboration."
Sustainability and innovation
Park Meadows embodies innovation and sustainability. The project embraces the concept of 'biophilic design', using sustainable and aesthetically appealing materials. Ben van Berkel expresses his enthusiasm for the project: "At UNStudio, we are committed to designs that promote a healthier life, with minimal impact on the planet, yet leave a lasting impression on our cities and people, and Park Meadows aligns with that."
Park Meadows - Beethoven Residences
The name 'Park Meadows' represents the seamless fusion of city and nature, symbolizing the ideal living environment for anyone looking for a peaceful, green setting within walking distance of everything the city of Amsterdam has to offer. The combination of 'Park' and 'Meadows' underscores the image of lush, natural landscapes and evokes tranquility and serenity. The subtitle 'Beethoven Residences' pays tribute to the project's special location in Amsterdam-Zuid.
Construction commencement
Breevast is proud to announce that the construction of Park Meadows will commence in January 2024. The preparatory work has already been completed, and the delivery of the first apartments is scheduled for late 2026.
Interested?
Those interested in one of the apartments can sign up via www.park-meadows.nl. Once the sales start, you will be informed. Interested parties can also contact our representative real estate agency, Eefje Voogd Makelaardij.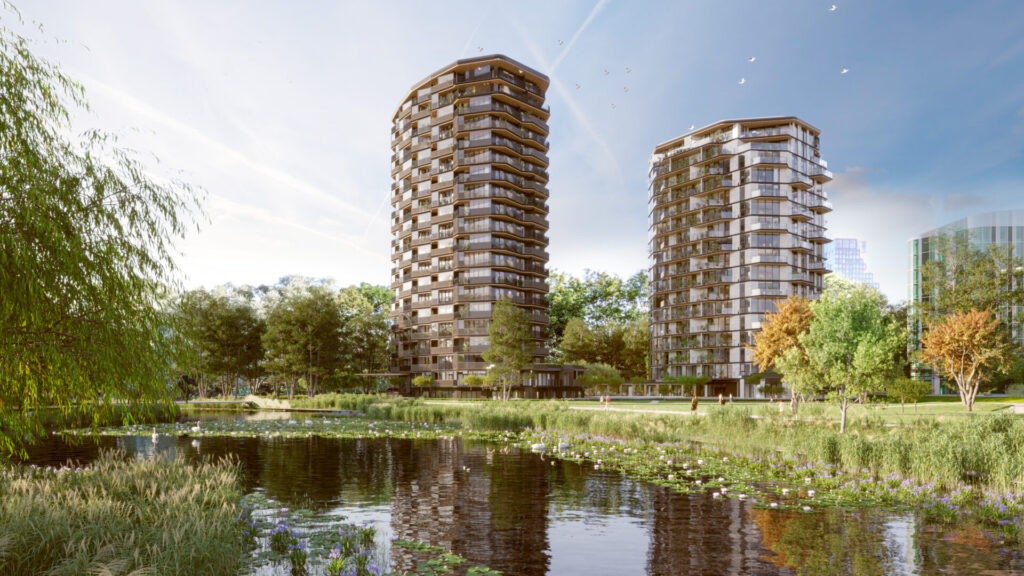 Back